Announcements for All CA Groups for 2017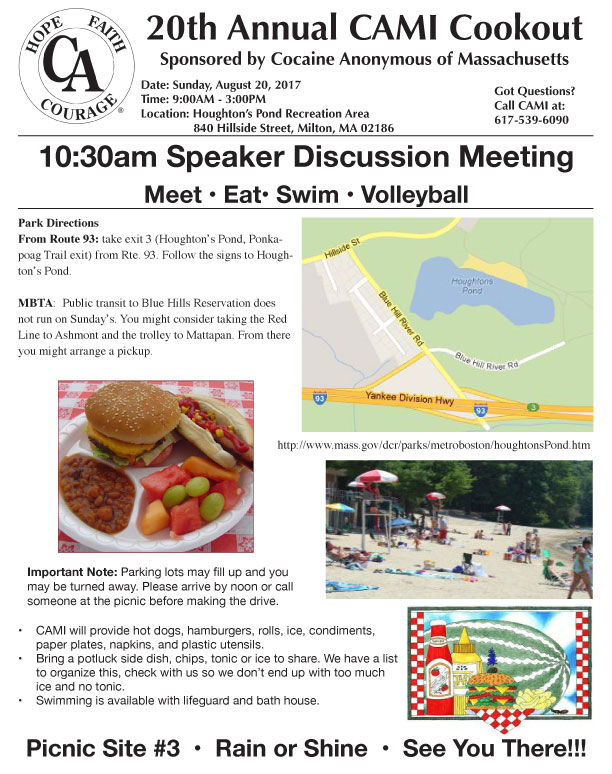 CAMI Annual cook-out is scheduled for Sunday August 20, 2017 at Houghton's Pond DCR at a new site – Picnic site # 3 across from our previous site – more shade better view of pond. Download Cookout Flyer CAMI-Cook-Out-2017
The Waltham and both Cambridge CA Meetings need Support – Please attend !!
The Womans Place commitment, which CA has supported for many years needs female speakers..It does have a new Chairperson Amanda C. …contact via the website.
Hospital and Institutions always need Volunteer Speakers. Please consider helping at a facility near you regularly. Contact H & I Chairman Ernie D. via the website or hotline View H & I commitments on the CAMI website– caofma.org.
Next CAMI Meeting July 9, 2017 @ 6:15 pm 3rd floor conference center Cambridge Health Alliance, 1493 Cambridge Street, Cambridge, MA.